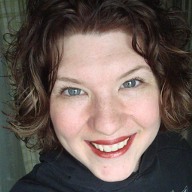 Emma Jane Hogbin is available for customized and personal training for your organization.
The best way to arrange this is to contact her directly.
About Emma
Emma is the author of Front End Drupal and the Drupal Users Guide and has been teaching internet technologies since 2002 and has been building Web sites for over ten years.
In 2010 Emma started producing the first-ever high impact digital workbooks focused on Drupal theming skills. These easy-to-follow guides are loved worldwide.
In addition to her engaging conference presentations, Emma has also worked as a technical college instructor at Humber College and Seneca College, and has worked on curriculum development for Humber College and the Ubuntu Linux distribution.
Emma encourages non-traditional participation in technology through craft and believes that everyone is capable of mastering the tools that surround them. To help engage new ways of participating in technology, she open sourced one of her knitting patterns so that you can make your very own Drupal Socks (as featured in CRAFTzine).